Convergence 2017 Artist Bios
Meet the artists! Below are the brief sketches about each of the artists who will be participating in Convergence 2017: the Artist & the Artisan at Green Olive Arts March 9th through April 5th. We are honored to have the opportunity to work with these creatives and to see what new art will arise out of their focus on this year's theme and their time in the artisan workshops of Tetouan. If you are in town, please stop in on April 1st during an evening of Open Studios to see works in progress!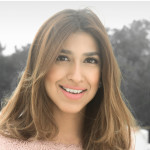 Rabia Farooqui – An emerging artist from Karachi, Pakistan, Rabia works with the technique of Gouache on Wasli (stemming from traditional Miniature painting) with block printed backgrounds of traditional motifs and patterns. Rabia's work is intricate, detailed and controlled. Her inspiration comes through observing and analyzing the interactions, reactions, and body language of people. Rabia's work blends her country's raw culture with contemporary art forms, and during her residency in Tetouan, she aims to make paintings that reflect a hint of Moroccan craft and culture with strong social narratives.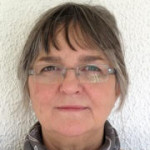 Hafdis Helgadottir – Hafdis is an established artist from Iceland, currently working in drawing and painting (watercolour and oil), with past work in installations, photographic works and video. Studies of geometrical patterns and colour have begun to find a place in her work and she sees in the Convergence 2017 program an opportunity to go deeper into the craftsmanship and the cultural background of the geometrical patterns of the local area and the Arab world.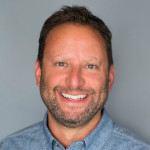 Mark Lesser – Originally from Chicago, Mark has lived all over the United States, and is currently settled in Colorado with his wife.   He is an abstract expressionist painter who challenges his images through the tension of abstract color fields and spontaneous expression – seeing beyond the finite and into the infinite – seeking to maintain a connection with realistic references infused with an emotional process and fields of color.  Mark's work is a journal of how he is feeling on any given day. He is eager to introduce new cultural influences into his practice during his time in Tetouan and is curious to see what will become as a result of these new introductions.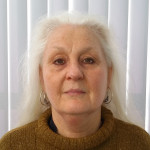 Florence Husen – Florence is an established Dutch artist and art educator from Noord Brabant, Netherlands, but born in Marrakech, Morocco, where she has visited annually for the past 47 years. In addition to her teaching, Florence maintains a regular studio practice, with a passion for color in her painting, drawing, printmaking, photography, and sculpture. She is eager to spend a longer period of time in Morocco, creating new art pieces that incorporate the traditional craftsmanship she will be learning.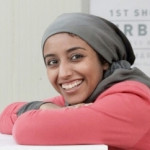 Tamadher Al Fahal –  As a designer/curator and PhD candidate from the Kingdom of Bahrain, Tamadher's work takes the form of many different mediums…from art installation and live performance to designed objects and curated experiences or research. She asks questions of cultural conflicts and religious mis-conceptions, exploring concepts of identity and meaning, and harnessing the power of art to express things that cannot be communicated. During this residency she will be curating a group of local artists as they investigate the possibility of a new image of Islamic art and design that challenges the cliché impression of it, without divorcing it from the profound principles of faith.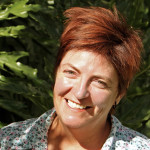 Niccy Pallant –  Niccy is an emerging artist from Adelaide, Australia, after a long and successful career in arts education and administration. Her work takes many forms, including printmaking, clay sculpture, painting, driftwood artifacts and jewellery, and she is looking forward to working collaboratively to respond artistically to the art and culture of Morocco during the Convergence 2017 residency.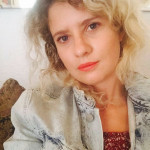 Nicci Pratten  – Nicci is an emerging painter and writer from Australia. She is eager to discover how her interactions with the place and the people of Tetouan will influence her visualizations and be woven into her art.  She seeks to be present and open to the environment, allowing things to unfold and is seeking to discover a deepened understanding of Moroccan culture as it is represented in the elements of the landscape, the buildings, and the people.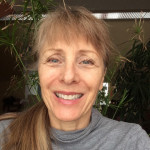 Marthe Vary –  Born and raised in Montréal, Canada, Marthe has a background in graphic design, visual communications, and painting, and for the past 6 years has been working primarily in ceramics. She maintains a studio practice in her home in Gatineau, Québec. Marthe is a maker, interacting with clay, and exploring processes and techniques specific to ceramics with an interest in creating works that are layered, energetic and colorful.  Working impulsively and intuitively, she strives to capture and illustrate a dynamic energy through sculpted shapes and painterly vibrant surfaces.