9 Artists – 7 Countries – 30 Days – 4 Studios – 3 Cities – 1 Theme
Countless Possibilities
Meet the Convergence 2016 Artists. Who can imagine the art that will come about as this select cadre of artists converge in the Green Olive Arts studios in February 2016 to immerse in the many divergent streams which come together to form the Moroccan city? Each brings a unique story and craft with a prospect of being inspired by Tetouan as they collaborate in research, birth new works and enjoy new relationships.
 Convergence 2016 Artists

Alinah Akbar is a certified miniaturist, visual artist, and photographer from Islamabad, Pakistan. During CONVERGENCE 2016 she plans to absorb the Moroccan heritage, culture and art, and invest her imaginative and innovative skills in constructing a visually fascinating comic book in a non traditional form. It will include character design constituting attributes that exhibit a convergence of two diverse traditions, architectural drawings and an inspired color palette from the Moroccan and Pakistani traditions, and be informed by local literary sources. You can see some of Alinah's work on her website www.behance.net/AlinaAkbar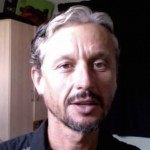 Kian Blethyn is a painter, photographer and writer from Australia. He works as a contracted rigger which enables him to travel the world and create art. During his residency he plans to write some short stories and explore sacred geometry, Islamic art and Arabic poetry, incorporating them into his work using his own intuitive style. He is keen to see what will come out of being in Morocco as he explore the themes for this residency. Visit his website at www.6degreesofdreams.com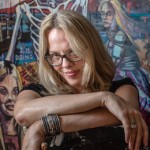 Juliana Coles is an American mixed media artist. Her paintings and drawings incorporate text with figures. She creates multi-medium richly textured artist books and visual journals and is an avid sketcher/journal writer. During this residency, she plans to Create/Experience/Recreate, immersing herself in the Moroccan culture through her art, creating richly layered visual journals and sketchbooks while out and about, and then incorporating those direct and immediate expressions into larger works back at the studio.  She is excited to boldly embody in her artwork what she sees, feels, hears, touches and experiences.  Juliana is planning to extend her residency in Morocco for a couple weeks after CONVERGENCE 2016 to continue her work. Learn more and see her work at http://juliana-coles-kq1w.squarespace.com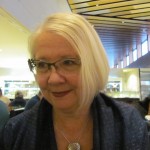 Geraldine Craig is an American mixed media artist, curator and professor. Her studio practice incorporates a range of mixed media techniques – printing, rubbings, hand stitching, embossing, photography, local pigments, etc – with which she creates drawings in three dimensions, abstract visual portraits of place. Gerry's project in Tetouan will be a series of works inspired by the challenges and abstractions to usual mapping representations that the walled medina, architecture and streets represent. She will be drawing with material on paper and fabric, literally and figuratively, from the synthesis of Moroccan and Andalusian cultures and its urban fabric, layering Islamic script and pattern with English, Spanish and French texts and imagery of Tetouan. She also desires to incorporate new techniques learned from local artisans. Read more and see her work at http://art.ksu.edu/people/faculty/craig.html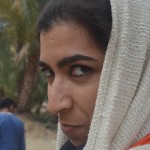 Rana Jarbou is a Saudi writer, filmmaker, storyteller, and photographer specializing in independent media and social documentation. During CONVERGENCE 2016 Rana will be working on her ongoing project One Thousand and One Walls which tells stories through walls across the Arab world. She has been researching and documenting graffiti and street art across 12 Arab countries since 2007, in search of a counter-narrative for the Arab identity and to give voice to society's silent cries. While in Tetouan, she will be organizing her archive, writing, storytelling and exploring creative ways of bringing these stories into physical and digital life.  Rana is planning to extend her residency in Morocco for a couple weeks after CONVERGENCE 2016 to continue her work and have an installation exhibition of One Thousand and One Walls. For more details, visit her website www.ranajarbou.com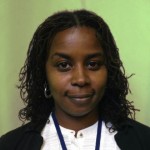 Taeesha Muhammad is a collagist and assemblage artist from New York. She creates three dimensional works in wood and has created her own variation of mosaic art. During the residency she will be immersing herself in the culture and researching the origin and form of Moroccan mosaics, exploring ways to incorporate her findings into a new body of work. She is inspired by Morocco's mosaics and enjoys deconstructing them in context, and recreating them –  mimicking the shape, but re-imagining the form. Taeesha is also planning to extend her residency for a couple weeks beyond CONVERGENCE 2016.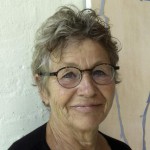 Britt Smelvær is a Danish-Norwegian textile artist living in Denmark whose works encompass photography, drawing, painting, printmaking, weaving, three-dimensional ornamentation, installations and land-art. Britt's passion for the forms of nature is reflected especially in her works on paper. Of particular interest for her during this residency will be the arabic ornamentation which she will be incorporating into her art pieces, as well as inspiration from botanical matters. Visit her website to see her work – www.brittsmelvaer.dk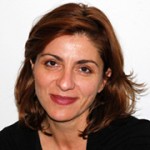 María Velasco is a Spanish-born artist who has been living and working in the United States since the 1990s. She creates site-specific environments, sculptural objects, and temporary public art projects, working with installation, video, sound, photography, and performance, often in interdisciplinary ways. She is fascinated by pattern, architecture and the role of women in contemporary Morocco, and her interest in pattern goes beyond its ornamental beauty, and relies on its ability to "play a part" and to "tell a story". She plans to create an installation based on research of architectural patterns in Tetouan, Chefchaouen, and Marrakech, and the traces and fragments resulting from this experience. She will be collecting observable patterns and source materials to translate into modules and charts made of paper, fabric, stencils, pigments, spices and possibly other crafts. View her work online – www.mariavelascostudio.com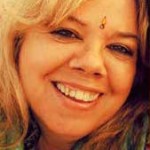 Nancy Walter is Canadian by birth but is now living in Encinitas, California where she also creates graphic and product designs for local and internet boutique merchandise. She works primarily in printmaking and mixed media and is planning to focus her research time at Green Olive Arts on the myriad of patterns and textures of the uniquely Moroccan aesthetic while producing new works in printmaking, book arts and studies for future works. She is drawn to work with local girls in a creative project or even to collaborate with other CONVERGENCE 2016 artists in a larger work. Nancy says, "To say I love Morocco is an understatement. Although I have been several times, the chance to come again and use my time here creatively — is an intoxicating idea." Nancy is planning to extend her residency in Morocco for a couple weeks after CONVERGENCE 2016 to continue her work. You can see some of Nancy's work on her website www.nancywalter.com.
See the work of the Convergence 2016 artists on Facebook, Twitter, Instagram.