Green Olive Arts Founders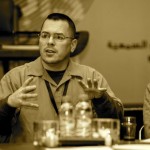 Jeff McRobbie, General Director of Green Olive Arts, has lived in Morocco since 2007 with his family, in 3 different cities, studying language, painting portraits and laying the groundwork for this international art residency. An experienced art teacher, woodworker, and painter, Jeff has a passion for seeing people develop their creativity in a community setting.  This passion combines with his experience in leadership and maintaining facilities as he directs the overall vision of this project.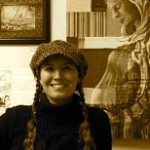 Rachel Pearsey, is the Director of Studios and Women's Initiatives, responsible for our developing women's artist programs, overall aesthetics, exhibition planning, and studio management. Rachel has lived in Morocco for nearly 6 years and comes with over 15 years of experience in the arts as a mixed media artist, teacher, studio manager and gallerist. Her attention to detail and creative problem solving bring strength and innovation to this team's highly-held value of nurturing the arts in both artists and community.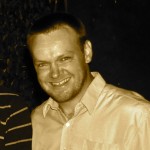 Peter Herron is the Director of Community Relations and Eco-tourism responsible for artists accommodations, community relations, and tour development. Peter has lived more than half his life in various parts of Africa including over 8 years in Morocco.  He holds a BA in Environmental Biology and has a background in the hospitality industry and community based development initiatives.  Peter brings a passion for eco-tourism and  responsible community engagement that will spur us on to maintaining a positive impact for the long term.
Nina McRobbie is our Director of Logistics and Funding. Nina's experience in the administration of large grants in the field of Educational Technology is key to our sustainability and her gifting in project management is a huge asset to our dream-filled plans.  Nina also brings her experience as a conference coordinator to our vision for gathering creatives from around the world for Morocco-based events.