An Artist's Journey
Take a look inside the art residency experience through this feature interview with Dutch artist Maartje Jaquet, who traveled from Amsterdam to Tetouan, Morocco to build a bridge of collaboration and sharing through her art.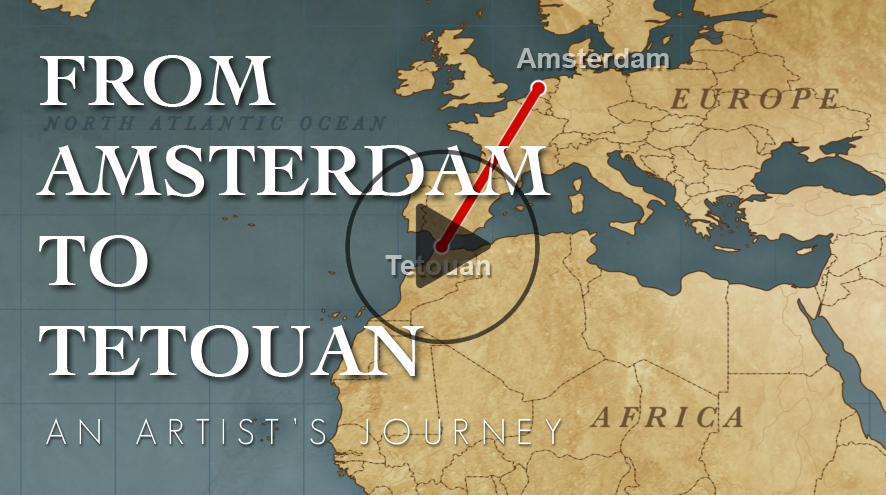 Maartje Jaquet is a visual artist from Amsterdam, working in drawing, photography, video art and collage. She was an artist in residence at Green Olive Arts in January, 2016.
From her work created during the residency, Maartje has just published a new art book:
TWIZA or the art of give and take.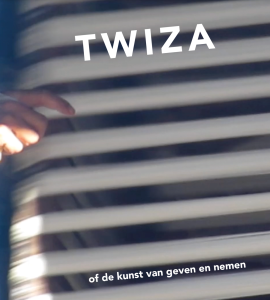 Twiza is a Tamazight word describing collective participation and the practice of sharing, which is fitting for the way Maartje's art was created and also for the collaboration involved in producing this book. It is filled with her drawings, photography and stills of her one minute videos created during her time in Morocco with the participation of the Moroccan subjects in her work. It also contains poetry, short stories, and essays by ten Dutch and Moroccan-Dutch writers: Chaib Massaoudi, Nisrine Mbarki, Shida Khizou, Sandra de Weijze, Frenk Der Nederlanden, Jos van Hest, Leo Divendal, Maria van Daalen, Mustafa Stitou, and Asis Aynan. Each wrote in response to the art of their choice, selecting from work created by Maartje at Green Olive Arts.
The book embodies Twiza and "that's what counts for me", says Maartje, "Art is about seeing, showing, surprising, moving, sharing, touching, connecting…". TWIZA takes the work of one artist from Amsterdam (Maartje Jaquet), with the people and the artists of Tetouan and Chefchaouen, back to Amsterdam, hereby making new connections and bringing the project to a new level. Additionally, the Dutch and Moroccan-Dutch writers give their view and take on what Maartje has shown through her art.
There will be a book launch and an exhibition of Maartje's drawings and photography at Huis De Pinto in Amsterdam,  September 5-30, 2016. The literary Salon will be Thursday evening, September 8, 2016. All the writers of the book will be present and Maartje will be speaking.
TWIZA is a first/special edition art book in Dutch, with specialty paper. Some of the pages which are blue, and the blue thread binding are a nod to the vibrant blue city of Chefchaouen, which was influential in Maartje's work. TWIZA is available to purchase (€20, plus postage). Contact Maartje Jaquet at mjaquet@xs4all.nl for ordering information.
Maartje's residency was made possible through a grant by Stichting Gerbrandy Cultuurfonds.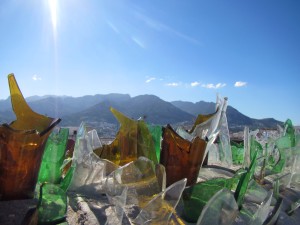 Visit Maartje's website to read about her  art residency in Tetouan.
More of her work from Tetouan can be found here:
If Maartje's residency was a journey "from Amsterdam to Tetouan", then it is apt to say that the resulting connections, book collaboration and exhibition will lead "from Tetouan to Amsterdam"…. Twiza.