With 12+ creatives in the studios, and our first 2 exhibitions April was a busy month!
We got an exciting glimpse of GOA's potential … and learned a lot!
It was even better than we had envisioned it a little over a year ago when Green Olive Arts finally opened its doors. Artists from 4 different countries … Canada, Japan, Morocco and the US were working on paintings, maquettes, documentaries and 3D animations. There was mutual encouragement, collaboration, poetry readings, and laughter around the meal table.
The month culminated in one exhibition of 30+ paintings completed en plein air and another joint exhibition by resident artist groups Orinotawashi and WeART. The plein air work was the culmination of a 12-day painting workshop led by Sam Paonessa and attended by Zora Buchanan, Sook Chang and our own Jeff McRobbie. See more details here>>>>.
Japanese artists Norio and Chifumi Ishiwata are Orinotawashi (literally "caged eagle"). They completed a year of art residencies around the globe (Italy, Egypt, Zambia, Spain) by spending two months in Tetouan constructing mixed media work inspired by Morocco.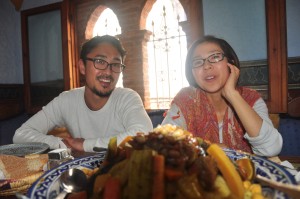 Hardly a "caged" thing to do, these two young creatives had promised themselves a year of art making for their 10th anniversary, and really did it. They spent a month of their residency staying in the home of a local Moroccan family, sharing meals and traveling to the countryside.
Their days were spent boldly negotiating materials in Tetouan's shops in English and the Arabic they were slowly picking up. These they used to make collage based paintings and kaleidoscope-like boxes that reflect their experiences in Moroccan culture. Their work is characterized by a distinct humor and dreamlike vision … a fruit of the partnership with which Norio and Chifumi execute each piece.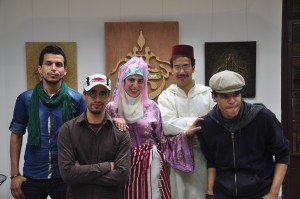 WeART is a group of emerging Moroccan artists whose collaborative focus is the bringing together of Japanese culture with their own. Habib, Driss, Sara, Chahaboun, Ayoub, and their guest collaborators brought a fun energy and community spirit to the GOA studios. At the heart of their thesis is the traditional tea ceremonies of these two cultures. They were particularly delighted to have the opportunity to work alongside Orinotawashi and to grow their work influenced by these artists. The month began with a documentary video about the respective tea ceremonies of both countries (available soon).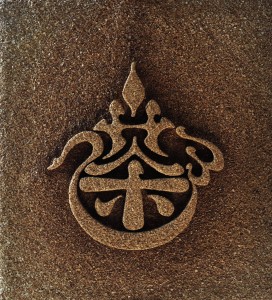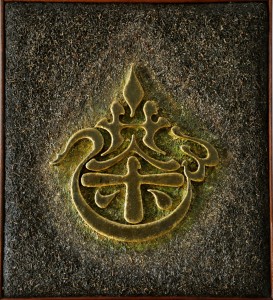 This is the kind of thing we have been wanting to nurture at Green Olive Arts and so it was wonderful to be right in the midst of it!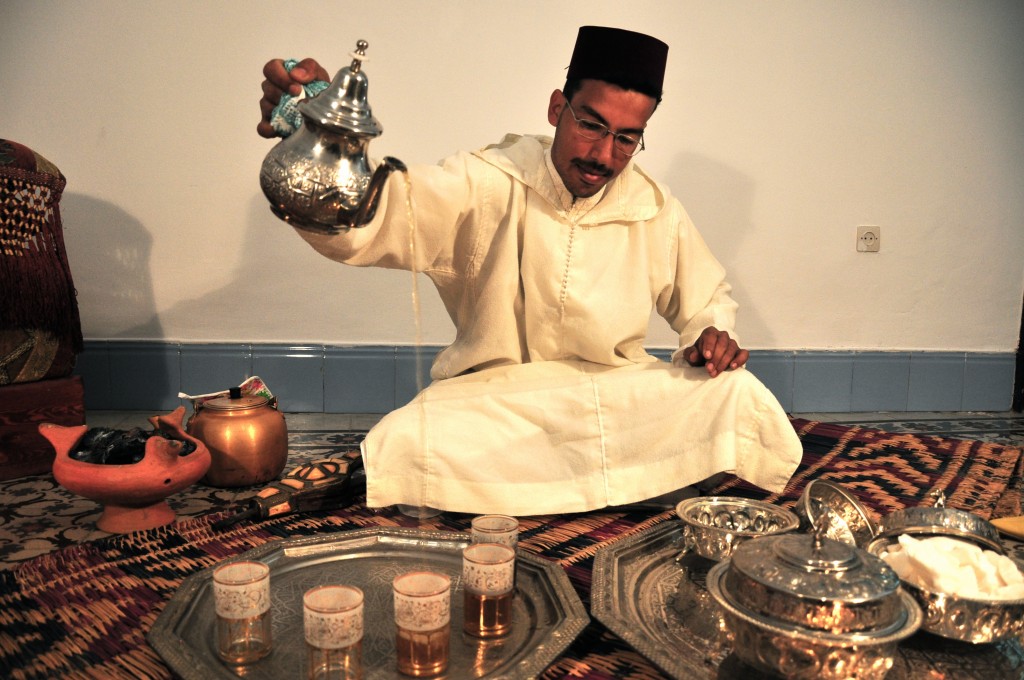 Technique demonstrations, language lessons, poetry recitations, painting critiques, and storytelling punctuated long days of research and production. As their residency came to an end, the joint exhibition with Orinotawashi drew a crowd of over eighty guests, including local fruit sellers, famous poets, Tetouan's artists, architects, arts faculty,  journalists, students, local families, and of course, the weavers from the co-op.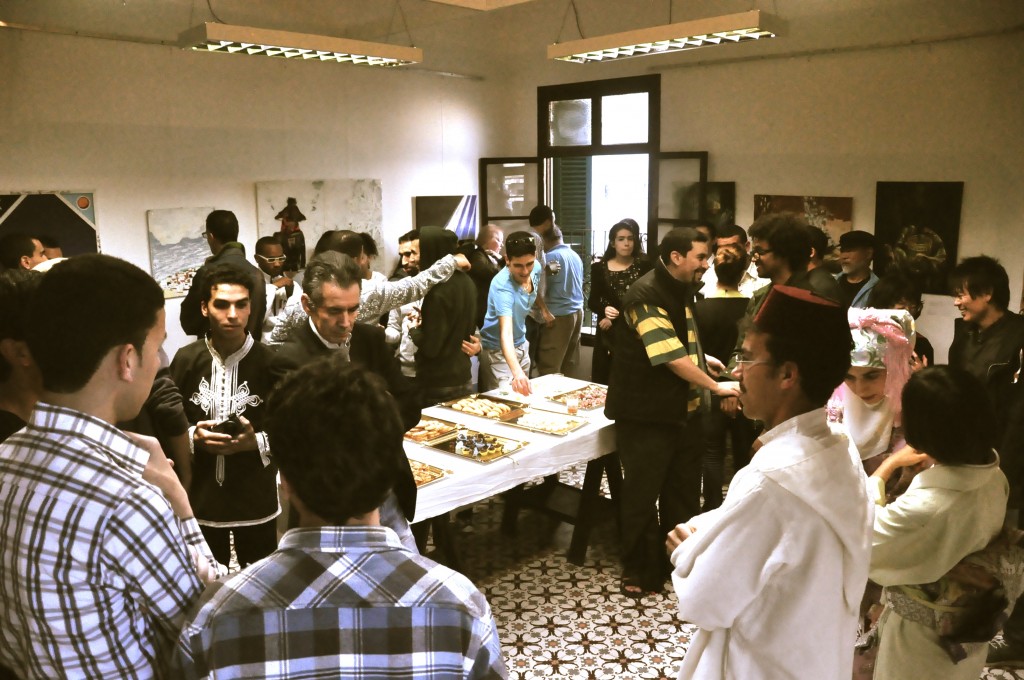 April was a banner month, to be sure … and we look forward to future months of international inspiration and collaboration to draw artists and community together in the arts.